Artful Things
This is a collection of a number of costumes, fiber art, and other random creative things I've created over the past few years.
Cross-Stitch
Cosplay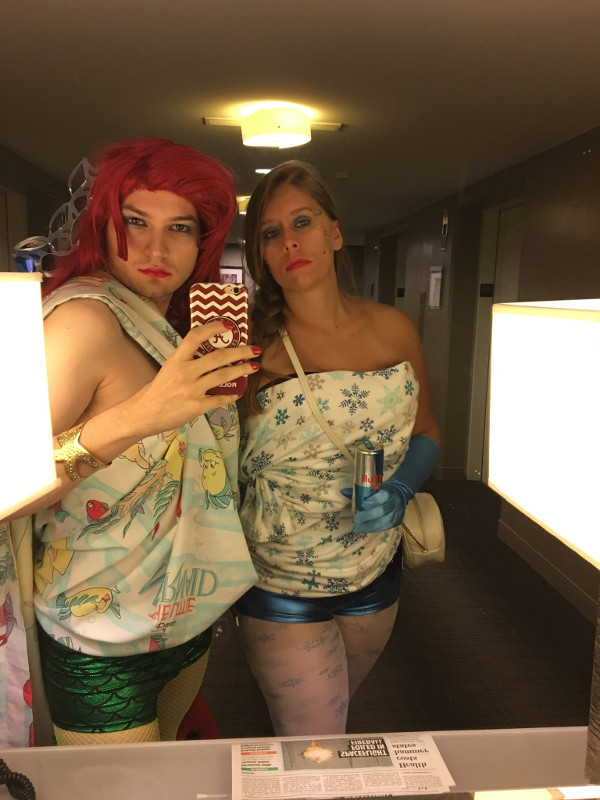 Morning After Disney Princesses
Year: 2016
Probably the last time I will wear make-up, and the last time we wear a nightlife costume in the morning.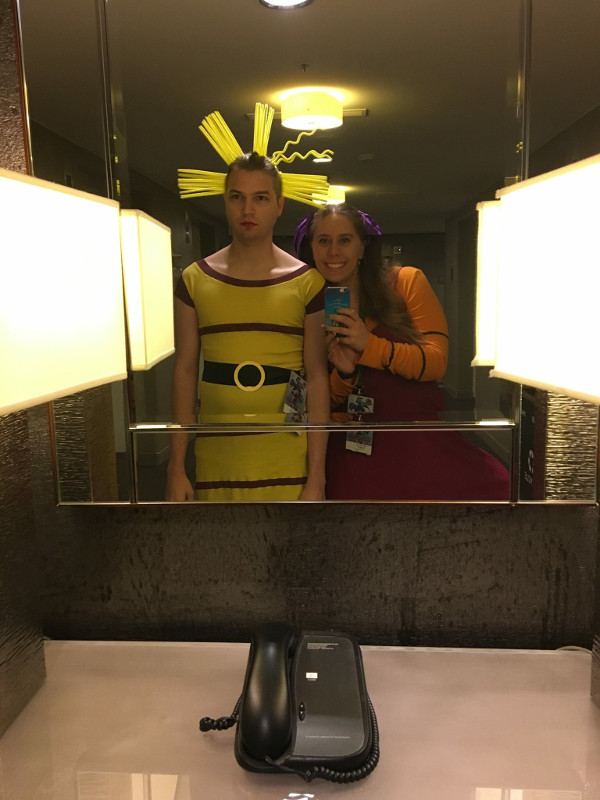 Rugrats (Angelica & Cynthia)
Year: 2017
Apparently I lied when I said no more make-up. This dress was a harsh wakeup call for my body image.
Misc.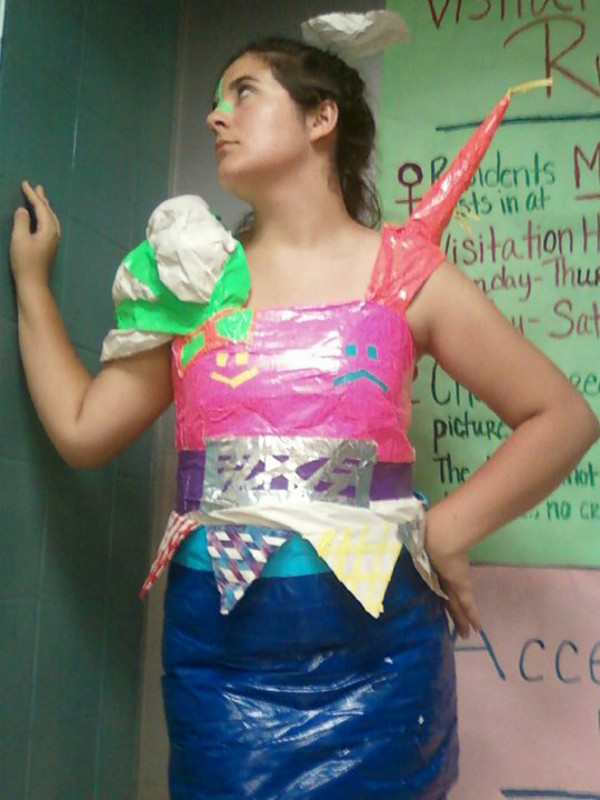 Rush
Year: 2010
A lovely dress composed of duct tape and cheap paper towels. Made in honor of rush week in collaboration with those on dorm desk duty.